Halloween 3D Printing Fun | Gizmo Dorks
3D Printing Ideas for Halloween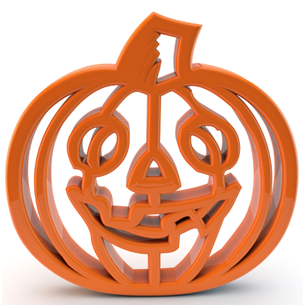 Halloween is just around the corner, and that means many people are hunting for the perfect costume, stocking up on candy, and picking up some spooky decorations to get their house into the spirit of the season. But hold that shopping list - you may not have considered it, but 3D printing allows for a whole new realm of possibility in Halloween decoration. For this blog, we're going to give you a few of our favorite ideas for 3D printed Halloween fare.
A Halloween Mask
Nothing gets you in the spirit like an appropriately creepy mask, and 3D printing is ripe for making some truly terrifying ones. We've seen designs online for the masks of Jason Voorhees, Kylo Ren from the new Star Wars movie, and our personal favorite - Mr. Potato Head. Take a look around and see what's out there, or be bold and design your own! Throw a little paint on it and you're all set with a killer costume.
Themed Shot Glasses
If you're like us, Halloween - just like any other holiday - is a great time to drink with friends and family, and 3D printing makes this easier and more fun than ever. You can 3D print a shot glasses in whatever style, shape, or color you like - we've seen Thing from the Addams Family, skulls, radioactive waste barrels - you name it! There are plenty of designs on the Internet, but you can also create or modify your own if you're feeling passionate about it.
Skulls & Ghosts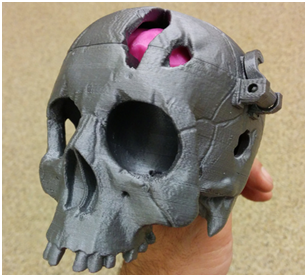 This one may seem obvious, but it's too classic to pass up. 3D printing allows you to bring your ideas to life like never before - you could create a skull replica and carve designs into it, print out a few bones for your backyard, or print out some ghost magnets for your refrigerator. For an extra kick, use our glow in the dark ABS filament!
Contact Your 3D Printing Filament Experts
Ready to unleash your creativity this Halloween? We're here to help! Feel free to check out our full selection of filaments (including our special glow in the dark filament) or reach out to us at our contact page with any questions. We can't wait to hear from you, and we're excited to see what you create this Halloween!