3D Printing Wood Filament | Gizmo Dorks
All About 3D Printer Wood Filament
At Gizmo Dorks, we geek out over new printer filaments - we love the near endless options of PLA, the durability of ABS, and the flexibility of TPU. That's why we're really excited for this blog - we're going to be talking about one of our favorite filaments to play with: wood. Formed by adding recycled wood polymers to PLA, wood filament is a unique and versatile filament that opens up a range of exciting applications for 3D printing.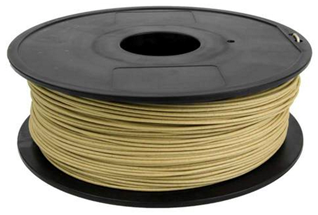 Specs
We offer wood filament in two sizes - 1.75mm and 3mm. Its net weight is .8kg (1.76lbs). We recommend a print temperature of 190º-230ºC, but the filament basically prints exactly like any other PLA filament. Part of the beauty of wood filament is that because it's natural, it actually changes color based on print temperature: the hotter you print, the darker and grainier the final product.
Build Ideas
The applications are endless! This is a very unique filament with a whole host of applications that would never have been considered before, and people are already finding fun and useful new ways to use it. We've seen salad tongs, serving bowls, watchbands, necklace pendants, bracelets, sculptures, miniature gliders, and even birdhouses. It's a versatile material and has some serious practical applications, and besides that, it looks killer as a statue!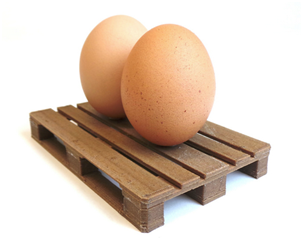 Contact Your 3D Printing Experts
Have more questions about 3D printing or want to get started? We're here to help! Feel free to reach out to us at our contact page with any questions or browse our complete line of filaments. We can't wait to hear from you, and we hope to see you back at this blog for more tips, updates, and news from the 3D printing world. Until next time, happy making!